Company History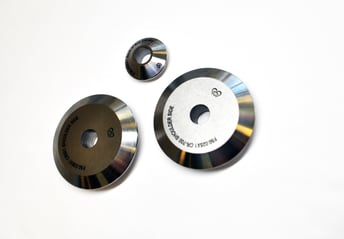 Questions? Download our FAQ Guide
C. J. Winter Machine Works, Inc. (later changed to C. J. Winter Machine Technologies, Inc.) was incorporated in 1956 and acquired by Robert J. Brinkman in 1969. In continuous operation since then, CJWinter® is known worldwide for its high quality thread rolls, easy to adjust thread rolling attachments, competitive pricing and the industry's fastest turnaround time.
Initially focused on the manufacture of tooling and accessories for the Davenport screw machine, Mr. Brinkman pioneered the development of the pneumatic thread-rolling attachment. At the same time, CJWinter® also began to expand its product offerings to include a complete line of thread-rolling dies both for its own attachment as well as for those from other manufacturers.
Today
Nearly 60 years later, CJWinter is now one of the world's leading manufacturers of cold-displacement, cylindrical dies and attachments. CJWinter products are found in traditional thread-rolling applications such as those used with multi-spindle screw machines, rotary transfer machines and CNC – lathes.
CJWinter products and dies are also found in specialty applications like cold root rolling used by the oil and gas industry and in industries using dedicated rolling, forming and shaping mills. We've applied our decades of experience designing tools for rotary shouldered connections to the petroleum industry to become the only self-contained, commercially available tool with ANSI/API Specification 7.2.2008 and ISO 10424-2.2007 compliance, in accordance with NS-1 and DS-1 Third Edition, Volume 3.33.6 standards.
CJWinter sells and services its products around the world and has installations on every continent except Antarctica. Renowned for its friendly customer service, expert technical assistance, fast delivery and custom engineered solutions, CJWinter should be your first choice when it comes to your material forming needs.
CJWinter now has regional offices in Houston, TX; and Singapore for sales and support.
Contact one of our representatives today.
Mission Statement
"CJWinter will support a worldwide demand for precision tooling and technical support services by providing quality products, innovative ideas and using the leading edge of technology. Critical to accomplishing this is a profound respect for both our employees and customers."
To learn more about us, visit CJWinter.com. For more information about the cold root rolling process, check out our free FAQ Guide.